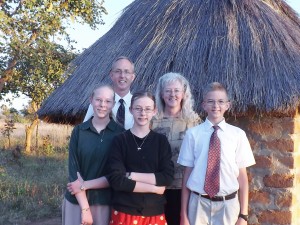 Surprisingly, Help4U traces its roots to Africa! Serving as a missionary to Zambia for ten years, Dave Olson had to return to the States after a long battle with debilitating sickness. He and his family returned in July of 2012, not knowing what they would do next. While trying to regain his strength, Dave wanted to do something to serve the Lord. It was then that God began to burden his heart to continue working on some writing projects that he had started while on the mission field. So, on days that he felt well, he began doing what he had always wanted to do—write practical books.
By March of 2013, Help4U Ministries began taking shape. Dave pushed to complete a daily devotional he had started while in Zambia and then began working on discipleship material. On the mission field, he longed for strong, yet easy-to-understand resources that he could use with his people. Now, he is writing the material that he always wished he had! Many pastors and missionaries currently use Help4U resources and have encouraged Dave to continue his writing ministry.
At the time, leaving the mission field was heartbreaking for Dave and his family. After all, they loved the people and ministry they had in Zambia. Why was God allowing all of this to happen? What seemed to be a tragedy turned out to be a blessing. The Lord is now using Dave's experience to help others. Because God helped him during extremely difficult times, he wants to provide Help4U! This ministry operates under the authority of Fairhaven Baptist Church in Chesterton, Indiana.
In addition to his writing ministry, Dave also travels and preaches in special meetings, missions conferences, and revivals.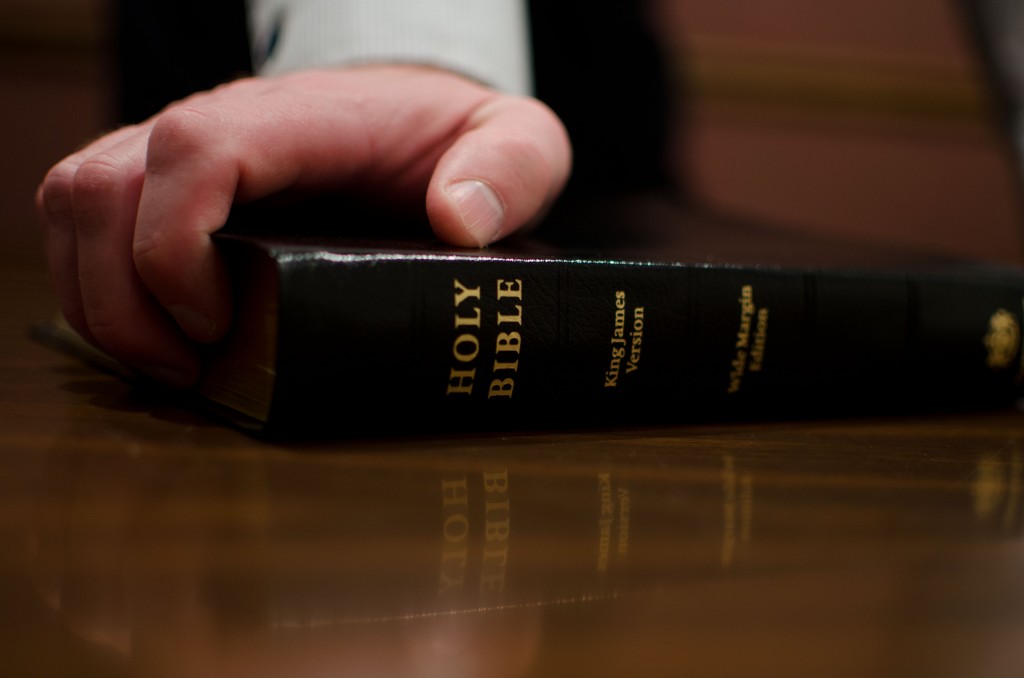 GOD'S WAY TO HEAVEN
Have you ever wondered how to be forgiven of your sin and be fit for heaven? Here are some simple things you need to know:
1. WE ARE LOST SINNERS, NOT GOOD PEOPLE. Romans 3:10 says, "As it is written, There is none righteous, no, not one." Verse 12 states, "…there is none that doeth good, no, not one." We are not as good as we think. Have you ever lied, had a bad thought, lost your temper, said a bad word, or done some other bad thing?
2. GOD WILL PUNISH US FOR OUR SIN, NOT ONLY OTHER PEOPLE. People tend to think that hell is for other people, not themselves. If you have sinned, you should realize you will be punished in hell for your sin unless you are forgiven God's way. Romans 6:23 says, "For the wages of sin is death." A wage is what you earn. You have earned death because of your sin. There are two deaths. One is a physical death when your body dies. The other is a spiritual death when your soul dies and is cast into the lake of fire. Revelation 20:14 says, "And death and hell were cast into the lake of fire. This is the second death."
3. OUR GOOD WORKS CANNOT TAKE AWAY OUR SIN. Many think they have to do good things to make up for all the bad things they have done. The truth is that God rejects our good works as a payment for our sin. Ephesians 2:8-9 says, "For by grace are ye saved through faith; and that not of yourselves: it is the gift of God: Not of works, lest any man should boast." It is clear that only faith in Jesus can save you, not your good works. Have you thought your works would help you get to heaven? If so, trust Jesus instead!
4. FOLLOWING THE COMMANDMENTS WILL NOT GET YOU FORGIVEN. Although many of us have heard that we must follow the Ten Commandments to go to heaven, nobody has ever done it! God's Word teaches us that following the Commandments is not the way to be forgiven. Galatians 2:16 says, "Knowing that a man is not justified by the works of the law, but by the faith of Jesus Christ." We must be saved by faith in Jesus, not faith in the law.
5. ONLY JESUS CAN TAKE AWAY YOUR SIN. Jesus died to save us because we cannot save ourselves. Righteousness comes only by Jesus. We read in Romans 3:22, "…the righteousness of God which is by the faith of Jesus Christ unto all and upon all them that believe." Trusting Jesus is the only way to become righteous.
6. YOU MUST TRUST ONLY JESUS FOR SALVATION, NOT YOUR OWN WORKS. Most people think they will be saved by trusting Jesus and doing good things. This is another lie of the devil. Satan wants to give you only half of the truth. You cannot trust Jesus and your works at the same time! "Therefore we conclude that a man is justified by faith without the deeds of the law." (Romans 3:28) We are forgiven by faith in Jesus only, not by faith and doing good works.
7. IF YOU RECEIVE JESUS AS YOUR SAVIOUR, YOU WILL BE SAVED. If you want to be saved God's way, you must repent and receive Jesus as your Savior. "But as many as received him, to them gave he power to become the sons of God." (John 1:12) Jesus said, "I stand at the door, and knock: if any man hear my voice, and open the door, I will come in." If you open the door and ask, Jesus will come into your life. Will you ask Him now? You could pray something like this:
Dear Jesus, I know I have sinned. I am sorry for my sin. I know I cannot be forgiven by doing good works. I am trusting only you now. Please come into my life and save me. Thank you Jesus! Amen.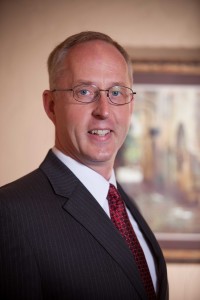 Dave Olson grew up in the New England area in his early years, attending several different types of churches with his family. Although Dave had made a profession of faith at an early age, he never grew as a Christian. By the time he was a teenager, he was no different than the average worldly teen in his public high school; and upon graduation, he struggled to find proper direction for his life. Everything changed, however, when he was twenty years old when his brother invited him to an independent Baptist church. For the first time in his life, he felt that God actually spoke to his heart while he listened to the preaching. Soon, Dave made sure of his salvation and began seeking God's will for his life. In 1988, God called him to preach during a revival meeting; and the following year, at the age of twenty-three, Dave went off to Bible college. Four years later, he graduated from Fairhaven Baptist College and married Lisa, who had also recently graduated from Fairhaven.
Dave entered the ministry in 1993 as a Baptist preacher, serving the Lord in various capacities. While working on staff at Fairhaven Baptist Church in Chesterton, Indiana, he headed an inner city bus route, a junior church class, and a rescue mission outreach. At the same time, he taught in the church's Bible college and served as administrator of the Christian school.
Eventually, God led him to pastor a small country church in the Sandhills of central Nebraska. Little did he realize that the Lord was preparing him to labor in another rural part of the world—Africa. From 2002-2012, Dave and his family served as missionaries to Zambia. Though sick much of the time there, he loved the people and ministry God had given him. After a few life-threatening illnesses, continuing health problems, advice from doctors, and counsel from his pastor, Dave finally agreed to seek the Lord's will about leaving the mission field. After much prayer, God made it clear that it was time to leave Zambia. With heavy hearts, he and his family returned to the States, not knowing what God had in store for them next but confident that the Lord had other work for them to do.
What seemed to be a tragedy turned out to be a blessing. The Lord led Dave to focus on a writing ministry, developing discipleship and devotional materials. This of course, turned into Help4U Publications; and now his materials are helping people across the globe. He and his wife Lisa live in Indiana with their three children—Sarah, John, and Deborah.